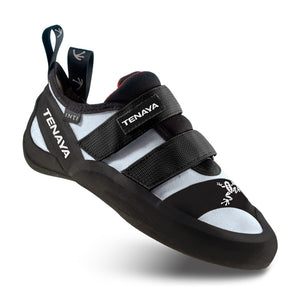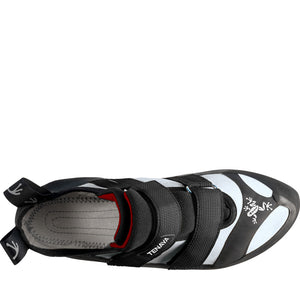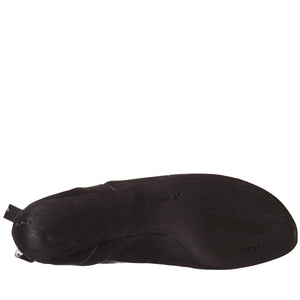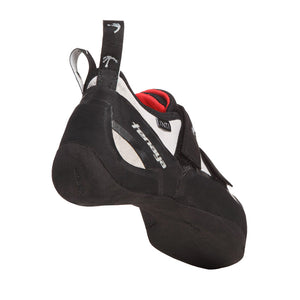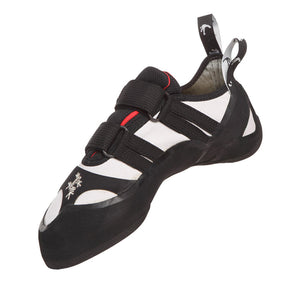 Regular price
Tenaya Inti
---
THE TENAYA INTI IS A VEGAN SHOE.
ALEX MEGOS - When making the first ever 9a on-sight ascent, Alex had to climb completely naturally but with millimetre precision. In order to achieve this Alex opted to wear the INTI. It met his every requirement, providing maximum contact with the rock and superb, dynamic feedback on his foot placements, move after move after move.
More advantages
Incredible precision on every kind of foothold, from micro-edges to tenuous slopers.
Superb performance yet very comfortable.
Wide opening tongue for ease and speed of putting on and removing.
Precise adjustment system. Perfectly balanced structure between softness and rigidity, meaning the foot moves only where you need it to.
Rubber reinforced toe-box for increased abrasion resistance and superior toe-hooking.
Micro-layer insole for the perfect distribution of force.
Technical Specifications
Lining
TXT treated cotton
Insole
TST multi-layer Stretchtex
Sole
Vibram XS Grip 4 mm.
Rigidity -3.5
More rigid and structured shoes,more power can be transmitted to the rock.
Sensitivity - 3.5
The more sensitive a shoe is, the more information gets transferred to the climber about the shape and the characteristics of the foot holds , giving a sensation of closer contact with the rock.
FWR - 3
This is the capacity of the shoe to adapt to the width of your foot. This capacity is not only determinate by the width of the sole, in some cases a shoe with a narrow sole displays a great capacity to adapt to a wider foot.

in-motion fit