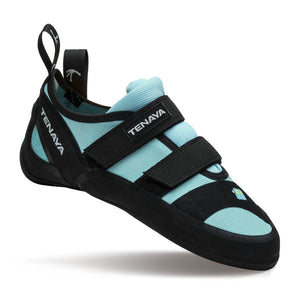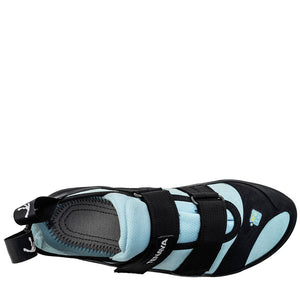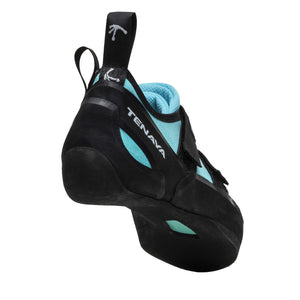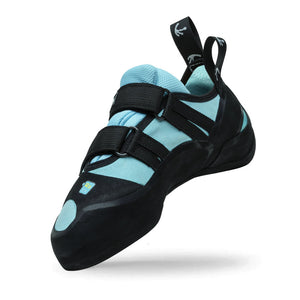 Regular price
Tenaya Ra Womens
---
The Ra Womens version is a VEGAN shoe.
More advantages
Rubber reinforced toe-box for superior for increased abrasion resistance and superior toe-hooking.
Easy to wear and obtain maximum precision on all types of difficult-to-use footholds.
The perfect balance of features providing excellent performance and all day comfort.
Moderately curved and precisely adjustable.
Quick and easy to put on and remove.
Technical Specifications
Lining
TXT treated cotton
Insole
TST multi-layer Stretchtex
Sole
Vibram XS Grip 4 mm.
Sizes
2-13 (UK) with half sizes.
Rigidity -3
More rigid and structured shoes,more power can be transmitted to the rock.
Sensitivity - 4
The more sensitive a shoe is, the more information gets transferred to the climber about the shape and the characteristics of the foot holds , giving a sensation of closer contact with the rock.
FWR - 3.5
This is the capacity of the shoe to adapt to the width of your foot. This capacity is not only determinate by the width of the sole, in some cases a shoe with a narrow sole displays a great capacity to adapt to a wider foot.

in-motion fit